CULT Cymru is a learning project led by BECTU in partnership with Equity, the Musicians' Union and the Writers' Guild.  We work with industry workers, employers and other organisations to arrange learning activities and networking events throughout Wales.
A major part of our work at CULT Cymru is to help you identify your personal learning and professional development needs. We need to learn more about you, the skills you want to develop and the type of education and training you prefer, so that we can ensure you have access to high quality learning that is relevant and affordable.
New courses available now. See our Training and Events Page for further information on courses and to book.
We organise numerous activities – from workshops to networking events, to master classes and redundancy support.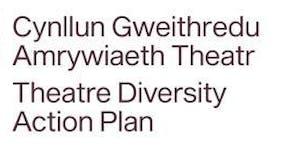 LAUNCH: BECTU Theatre Diversity Action Plan
Tuesday : 18 June 2019 from 12:00 to 13:30
BECTU (a sector of Prospect) is the trade union that represents behind the scenes workers in Theatre, Live Events, TV, Film and Digital Media.
Come and join us for the launch of BECTU's Theatre Diversity Action Plan (Wales) to be held at the Senedd, Cardiff Bay on Tuesday June 18th from 12.00 – 13.30.
It has long been a matter of concern that insufficient progress has been made across the UK to make theatre more diverse, not only on stage and in the work being performed but also backstage.  A theatre that claims to have its roots in the community cannot truly make that claim if whole sections of that community are invisible within that theatre.  A more diverse workforce is not only ethically the right thing to do it increases creativity and it has been demonstrated that is also results in significant financial benefits to an organisation.
BECTU's Action Plan was successfully launched by the Mayor of London in November 2018 with almost 100 organisations signing up.  Sadly only one from Wales (compared to 17 in Scotland). We are now urging theatres and arts organisations based in Wales to sign up to BECTU's Action Plan.  Please email janice.turner@bectu.org.uk if you want to sign up
Note:  BECTU's Theatre Diversity Action Plan (Wales) will be available shortly.  The initial Action Plan focusses on Black and Asian Minority Ethnic (BAME) people, however it is relevant to all under-represented groups.
To book your place at the launch go to https://bit.ly/2I1pdY9
Click to view the CULT Cymru Newsletter.